Mobile Friendly (fully responsive) Websites
Make Life Easy-peasy for Your Website Visitors.
A mobile-friendly website is designed specifically for people who are viewing your website on a mobile device such as an iPhone, Android phone, tablet or other device that isn't a laptop or desktop computer. Looking at a desktop version of a website on a mobile phone is kind of like looking at an aerial photo of a city: sure, you can make out the general outline, but it's hard to see the details and navigate.
When your website is optimized for mobile device users, people spend more time on your website and are more likely to become customers. Your website also loads faster and performs better in searches when it's mobile-ready.
At Greenlight Websites, all of the websites we build are mobile-friendly (yay us!). Why? Because if you want to attract customers to your website, you have to make it easy-peasy for them to find you and learn more about why you're great at what you do.
What Makes a Website Mobile-friendly
Mobile websites are built to load quickly, use large fonts and images, and highlight important links. In a nutshell, a mobile design reformats the content of your website so that it's easier to read and scan on a small screen.
A mobile ready website design keeps your call to action clear, easy to see and easy to touch click. Menus are simplified and contain only the most important links and information. With a mobile website, the navigation is large and easy to understand, and it should be easy to open and close the menu.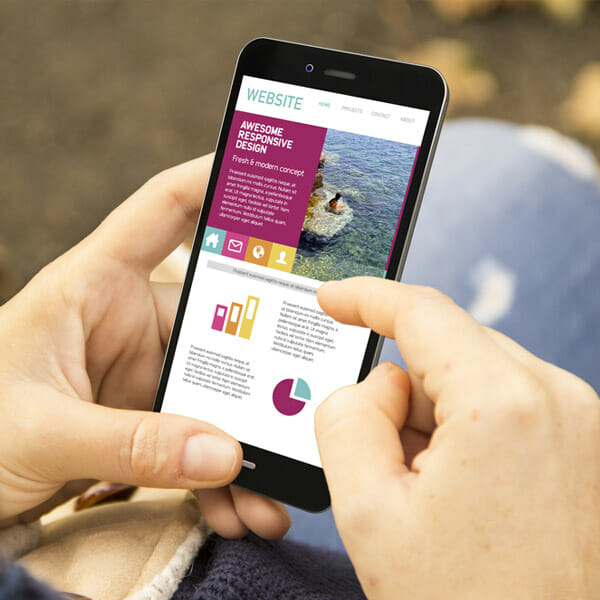 DID YOU KNOW?
53% of mobile users abandon mobile sites if they don't load in three seconds or less.

61% of users are unlikely to return to a mobile site they had trouble accessing and 40% visit a competitor's site instead.

57% of users say they won't recommend a business with a poorly-designed mobile site.

Average smartphone conversion rates are up 64% compared to the average desktop conversion rates.

81 percent of buyers age 18 to 44 are likely to use a mobile device when shopping online.

Ready For A Mobile Responsive Website?
CONTACT US TODAY TO GET STARTED