Simple Social
Grow Your Social Media
Let Greenlight solve the time and hassle of managing your social media presence. EASILY!
Introducing SIMPLE SOCIAL
Many customers have asked us, "DO I NEED A FACEBOOK BUSINESS PAGE?"  "WHAT ABOUT INSTAGRAM?" The short answer is PROBABLY.
Here are the 2019 stats:
37 percent of consumers consult social media prior to making a purchase.

Social media is the most relevant advertising channel for 50 percent of Gen Z and 42 percent of millennials.

Non-customers are three times more likely than customers to visit retailers from social media ads.

50 percent of consumers said that seeing user-generated content would increase their chances of buying products through a brand's social media.

21 percent of consumers would rather message a brand on social media instead of calling customer service.

Facebook continues to be the most popular social networking site. As of October 2018, it had a little over 2 billion active users. Seventy-five percent use Facebook on a daily basis (!)

Between September 2017 and June 2018, the number of monthly active users on Instagram had increased by 200 million.

Instagram continues to attract a younger audience with 72% of teens saying that they use the platform. This is an impressive increase from 2015 when 52% of teens said that they used the platform.

Engagement is higher on Instagram than it is on Facebook.

There are currently 326 million monthly active users on Twitter.

Twitter users send out 500 million tweets per day.

LinkedIn performs 277% better than Facebook and Twitter when it comes to generating visitor-to-lead conversions.

YouTube is now used by nearly three-quarters of U.S. adults and 94 percent of 18- to 24-year-olds.

Three-quarters of Facebook users and six out of 10 Snapchat and Instagram users visit each site daily.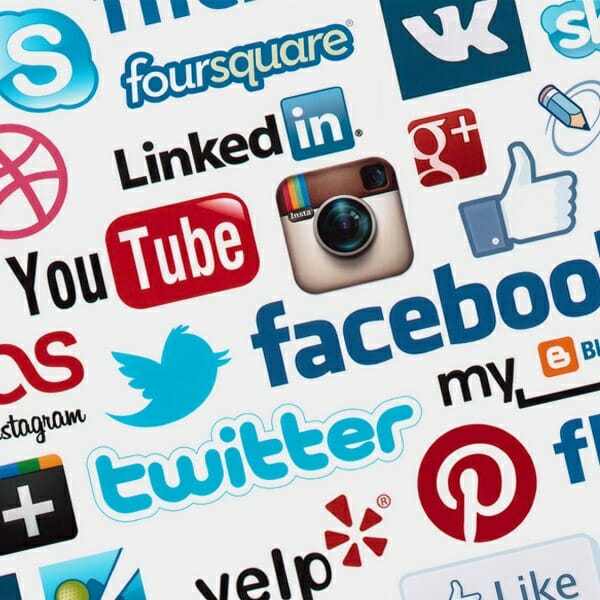 Wondering How You Compete With All Those Cute Cat Videos?
We Have A Simple 3 Step Process
STEP 1: Sign up using the quick form to the right.

STEP 2: Set up. We interview you to learn who your target audience is, gather your logo and discuss your business goals. (1 hour)

STEP 3: Leave the driving to us. We create unique, engaging, share-worthy posts and release them strategically on the Social Media platforms that make sense to reach your target audience.
THEN WHAT?
You sit back and watch your exposure report go up. You can check your reports real time at your convenience. The report shows how many people your posts reached along with other cool stats that will impress your business colleagues and leave your competition wondering how you are showing up all over the place.
Give Us A Call For A Free Consultation
Social Media Management
Plus One Time $450 Setup Fee
Includes: 2 Unique Posts Per Month
HOW MUCH IS IT?
It's a whole lot less than a newspaper ad, with a larger potential reach.
WHY A SETUP FEE? WHAT IS INCLUDED?
We will setup (or refresh) your Business Facebook presence.

One on one meeting with our marketing and copy writing expert to discuss your target audience, business goals, upcoming promotions/specials, gather any existing marketing materials and identify key talking points that make your business unique (one hour).

We create and deliver a communications calendar so we can capitalize on your industry trends and upcoming promotions.
I HAVE MORE QUESTIONS!
What if I want more than 2 posts per month?
Add as many as you like and pay per post.

Will you also manage my other social media?
Yes for a small fee.

Can I approve every post?
Yes you can.

Will I see reports that are easy to understand?
Yes and we can help interpret if needed.

Will any cat videos be displaced as a result of my posts?
Um no.

Learn More About Social Media Management
CONTACT US TODAY TO GET STARTED